Decatur & Atlanta
Come visit us in beautiful Decatur, Georgia, with easy access to nearby Atlanta.
NC-SARA - Distance Learning
Gupton-Jones College of Funeral Service must comply with state regulation prior to any educational activity that will occur within that state. These regulations determine whether Gupton-Jones may offer you enrollment in our program(s). The educational activities regulated include offering 100% online courses and programs.
Gupton-Jones participates in the National Council of State Authorization Reciprocity Agreement (NC – SARA). Being an approved NC-SARA college allows students from approved states to enroll into:
Online programs
Online courses
States that are approved members of NC-SARA are highlighted in blue, in the NC-SARA map (updated October 19, 2017).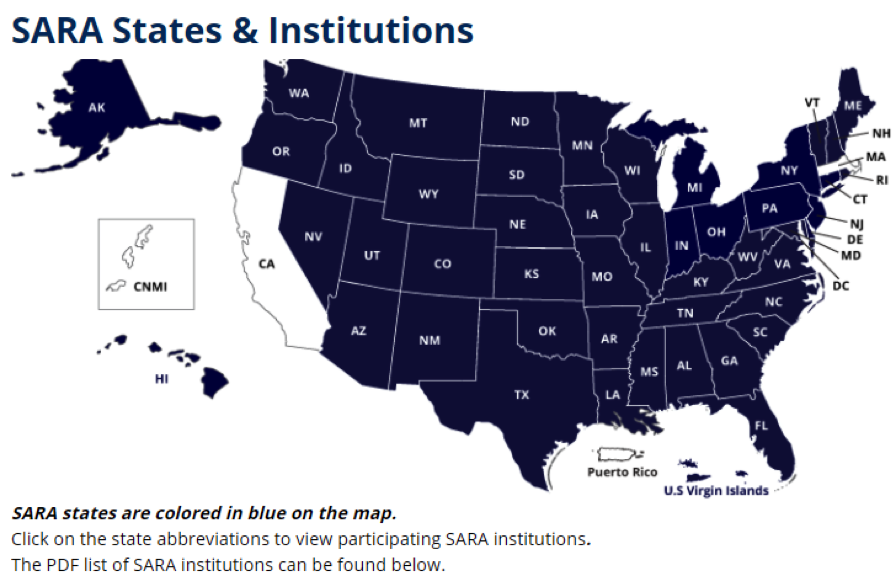 Online Program(s) and Courses
Gupton-Jones online program(s) and courses are available to students in approved NC-SARA states. If you reside in non-approved NC-SARA states, please contact the Dean for information.
Student Grievances
All student grievances will follow the College's Student Grievance Policy.
For further information on grievances and NC-SARA: http://www.nc-sara.org/content/sara-and-students