Decatur & Atlanta
Come visit us in beautiful Decatur, Georgia, with easy access to nearby Atlanta.
Campus Facilities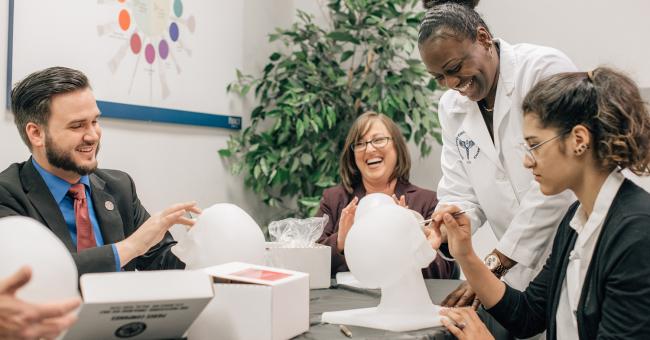 The College's facilities were designed and constructed to include the utmost in comfort, beauty, and utility for both students and faculty.
Building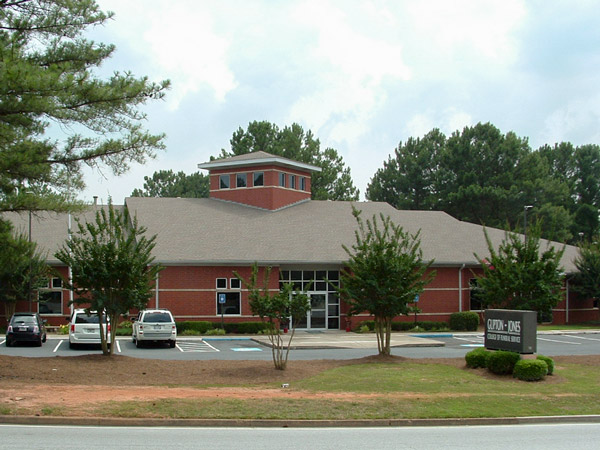 Parking is provided on campus for the convenience of the student body and visitors. The building contains over 17,000 square feet to include the faculty and administrative offices, four spacious classrooms, laboratories for embalming and restorative art, a student lounge, and well equipped library facilities.
Furnishings and decorations are coordinated in each area to provide a pleasant atmosphere conducive to learning. The arrangement of the facilities, along with wide hallways, provide easy access to any location therein. The facilities meet or exceed handicap requirements.
Selection Room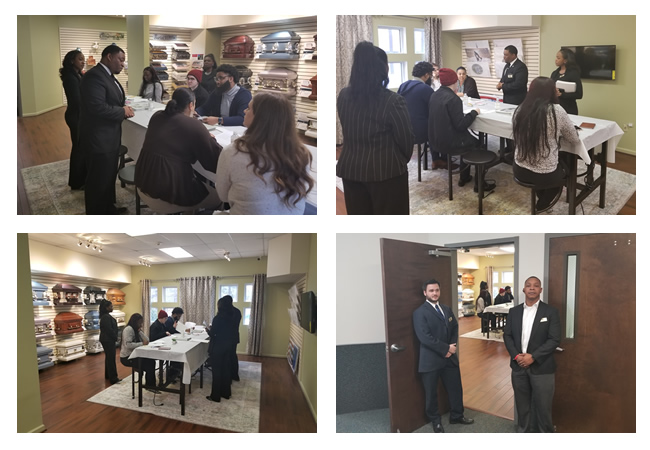 Library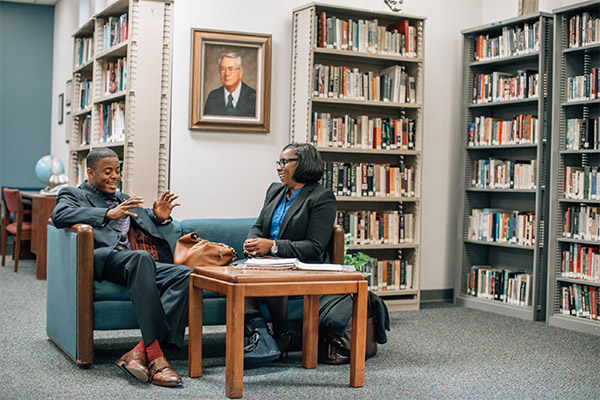 The Russell M. Millison Library at Gupton-Jones College contains approximately 4,000 volumes relating to the course of study. This is exclusive of periodicals pertaining to funeral service and numerous other pamphlets, newspapers, video cassettes, and slides. The library also contains a computer for student use.
There is a well selected list of the finest reference books, including encyclopedias and dictionaries. Books are constantly being added on psychology, bereavement, funeral service administration, chemistry, and other disciplines.
In addition, the library has a well-rounded selection of fiction for light reading for the student and/or his family. The library is open to the area funeral directors for reference and research. Hours of the library are from 7:00 A.M. to 4:00 P.M., Monday through Friday.