Pierce Mortuary Colleges: Prepping funeral industry leaders in the 21st Century
"Life is pleasant. Death is peaceful. It is the transition that is troublesome." - Isaac Asimov
By: James E. Samels, Arlene Lieberman and Derek Jesiolowski | February 24, 2022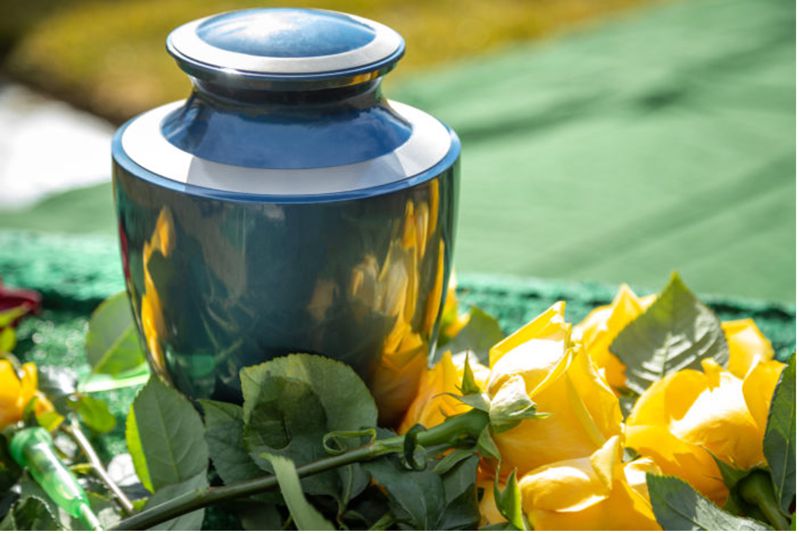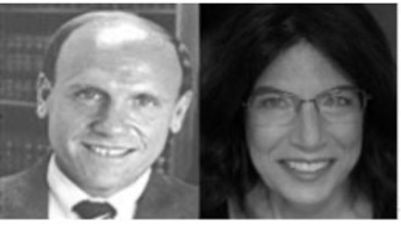 James E. Samels  is president and CEO of The Education Alliance and senior partner in the law firm Samels Associates. Arlene Lieberman is senior consultant of The Education Alliance and senior associate, Samels Associates.
The latest news in the funeral industry is that more and more Baby Boomers will pass away. The other news is the trend toward cremation – a megatrend that could impact the funeral industry in months and years ahead.
That said, the industry has already reimagined its product identity, diversified services, added auxiliary revenue streams, and refocused its mission to a celebration of lifetime contributions – rather than only a memorialization of death. Beyond traditional funeral services, the industry has been resourceful in creating video streaming memorials during this Black Swan Pandemic.
These new product and service lines may help mitigate the impact of revenue loss from casket curtailment. In this way, funeral service thought leaders have recalibrated their business plans and going forward strategies to fit the future.
At the same time, successful funeral colleges are attracting new students based on their value proposition. Specifically, the return on tuition investment eventually comes in the form of funeral service and mortuary science knowledge and competencies; and importantly, a lifetime of professional career advancement.
At the boots-on-the-ground level, entrepreneurial funeral colleges have reengineered funeral service-learning; mortuary science skills; and job-ready funeral career placement. During their time on campus, experienced faculty and state-of-the-art curriculum prepare future graduates for a fast-changing Funeral Industry Ecosystem.
Successful funeral colleges also recognize that funeral service is a relationship-based business – highly personal, sharing feelings of grief, heartbreak, depression, hopelessness, and anxiety. These behavioral factors are exacerbated by the isolation of the pandemic. In fact, mental health experts have chronicled increased rates of suicide, mental breakdowns, broken marriages, and other family dysfunctions.
For the larger Funeral Education Sector, these daunting challenges and exciting opportunities will require a laser-like focus on developing capacity in mental health, psychology, and behavioral counseling. At the end of the day, funeral service providers have an opportunity to make a lasting impact on the lives of others by helping mourners navigate the stressful passage of grief and loss.
Early on in our investigation of funeral service higher learning, we discovered a somewhat unique consortium of contemporary funeral schools – enter Pierce Mortuary Colleges.
During our virtual campus visits to Pierce Mortuary Colleges, we listened to the voices of successful students, alumni, and executive leadership.
"The skills I learned (at Dallas Institute) gave me confidence to enter what is now a 43-year career in funeral service. I am now President of Higginbotham Funeral Homes of Texas…still putting into use what I learned at Dallas Institute so many years ago." – Jim Moshinskie
Joél Simone Anthony, a Gupton-Jones alumnus who launched the popular YouTube channel, The Grave Woman, shared this special message. "Mortuary school was one of the most challenging and rewarding times of my entire life…If I could roll back the hands of time…I would return to Gupton-Jones because it changed me and made me…a better person."
"Mid-America College (in Jeffersonville, Indiana)…dates back to training undertakers, morticians, and funeral directors for way beyond a century – a proven legacy. Its courage to stand beside the funeral industry after my licensure makes me proud, and knowing that its roots came from one of the deepest loved families that helped to create the modern-day funeral service." -Jason Johnston, Licensed Funeral Director, NFDA and Manager of Funeral Homes and Mortuary Services – State of Tennessee.
What we also learned from our research is that successful funeral colleges must invest significant resources in individualized academic support, tutorials, and peer mentoring. These colleges are the most likely to produce timely student program completion, graduation, and career placement success.
Pierce Mortuary Colleges President, Don Madelung, put it nicely this way:
"I have never worked with a group…of faculty and staff that are more dedicated to providing a true student experience and preparing students for gainful employment in the funeral service industry…. It is a higher calling… a unique quality that binds everyone…graduating the most qualified funeral directors and embalmers."
"How people die remains in the memory of those who live on." – Dame Cicely Saunders
 
James E. Samels is president and CEO of The Education Alliance and senior partner in the law firm, Samels Associates, Attorneys at Law. Arlene Lieberman is senior consultant of The Education Alliance and senior associate, Samels Associates, Attorneys at Law. Derek C. Jesiolowski is Research Fellow of The Education Alliance.