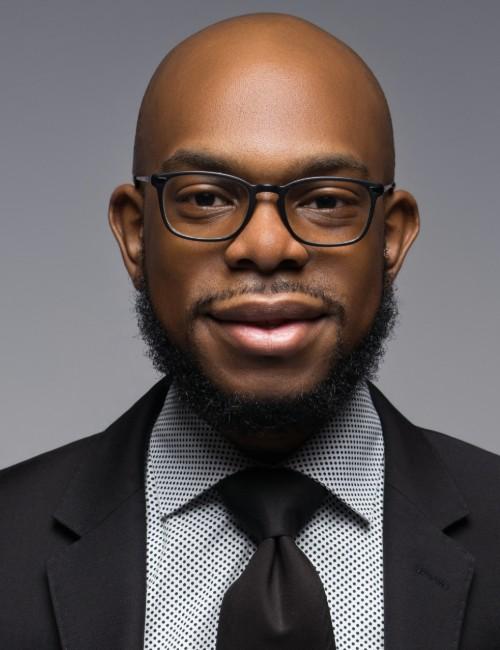 Rickey Williams II
Program Director, Faculty Member & Clinical Coordinator
B.S. in Electrical Engineering from Georgia Institute of Technology; A.A.S. in Funeral Service Education from Ogeechee Technical College; Licensed Funeral Director and Embalmer; Licensed Life, Accident & Sickness Insurance Agent; Instructor in Embalming and Restorative Art
A native of Augusta, Georgia, Rickey received his formal education in the Augusta-Richmond County School System. While a high school junior, Rickey discovered his passion for Funeral Service. However, Rickey was still intrigued by his original interest in engineering. Upon graduating A.R. Johnson Health Science and Engineering Magnet High School, he went on to attend Georgia Institute of Technology, where he graduated with a Bachelor of Science in Electrical Engineering. Immediately following graduation, Rickey returned to his true love of Funeral Service, enrolling in the Funeral Service Education program at Ogeechee Technical College. He is a graduate of the program with an Associate of Applied Science in Funeral Service Education. He is a licensed Funeral Director and Embalmer and licensed Life, Accident and Sickness Insurance agent.
Currently, Rickey is an instructor in Embalming and Restorative Art here at Gupton-Jones. He is a member of NFDMA's 40 and Under Funeral Directors, National Society of Black Engineers, Academy of Graduate Embalmers of Georgia, and various other organizations. Rickey was named one of the "Young Ones To Watch 2014" in The American Funeral Director magazine.
Rickey is highly involved in the community. He has mentored and tutored many youth throughout the state of Georgia, is an inspirational speaker, a self-published author, and a musician for a local Metro-Atlanta church. As a member of the faculty and staff here at Gupton-Jones, Rickey's goal is to aid in the advancement of Funeral Service as a profession through education.