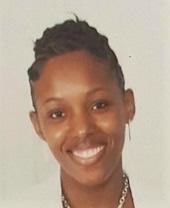 Dr. Niyah Glover is a Licensed Professional Counselor in the state of Georgia. She is also a Certified Anger Management Specialist with the National Anger Management Association and a Board Certified PTSD Counselor. She was awarded her PhD in Psychology in 2018 from Keiser University. She was awarded her Master's degree in Psychology from University of the Rockies in 2013. Lastly, she received her Bachelor degree in Psychology from Ashford University with a major in Psychology in 2011.
Professionally, Dr. Glover have been teaching for 8 years both ground campus and online campuses in the disciplines of Health Sciences and Behavioral and Social Sciences. She has experience in areas such as: Curriculum Development, Student Success, Academic Advising, Program Lead, Psychology, Medical Assisting, and Medical Billing and Coding.
She also has an 18-year medical background with certifications in the following areas: Certified Allied Health Instructor, Certified Billing and Coding Specialist, Registered Medical Assistant, Licensed BLS & CPR Instructor, and Certified Phlebotomist.
Dr. Glover truly enjoy the counseling arena. However, her long-term goal is to continue to teach, as it brings great pleasure to see her students develop both personally and professionally.